◌  All the sandy beaches
9 January 2009
Yesterday I was thinking I ought to practice my kayaking so I can eventually go around the island with some confidence that I won't be found twelve hours later drifting off Cape Flattery. But it came to mind that I hadn't even walked around the island. The tide was ebbing to around dusk, joining up all the passable coast except some private coves, so I went to the east side – through some very beautiful land I hadn't seen in fifteen years – and walked counterclockwise.
It was a drizzle at the beginning and raining pretty hard by the end, well after dark. The only tricky part was in the northeast, when the tide wasn't quite off a sandstone face and I had to climb a bit; the rock and overhanging trees messed with the GPS track.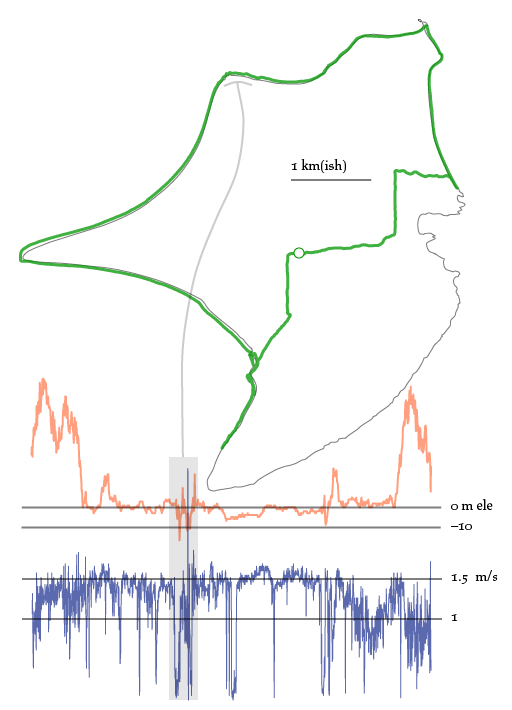 If I come up with a better way to do this, and hope I do because I already see mistakes in this one that would take ten minutes to fix, we'll be seeing more of that outline. It comes from a huge composite of hand tracings of every public-domain map of the island that Bob and I could find around 1998. It's a single Illustrator file with layers for contours, buildings, zoning, surface water, and so forth – ten years ago, that was some pretty fancy desktop GIS.